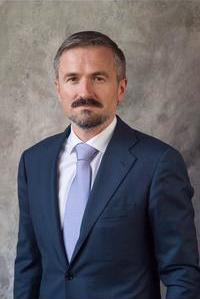 Sergii Nosenko
Founder and Senior Managing Director
Sergii Nosenko – Senior Managing Director, head of private equity, supervisor of European operations.
Sergii has worked in international finance for over 20 years, beginning his career with a multinational financial holding company headquartered in France. He has extensive and proven business experience advising clients on management issues and development deals in more than 30 countries around the world.
He specializes in projects in the CIS and Eastern Europe.
Sergii holds two master's degrees, one in computer science and computer aided design from the National Technical University of Ukraine, "Kyiv Polytechnic Institute," and another in world economic relations management from the Ukrainian Foreign Trade Academy.
He is fluent in English, Russian and Ukrainian.
Douglas Taylor
Senior Managing Director
Douglas Taylor joined IIP holdings in 2019 as a Senior Managing Director, bringing 30 years of highly developed relationship management experience to the firm, with particular expertise in corporate restructuring, leveraged buyouts and complex financial solutions.
A significant part of Douglas' career is as a Lead Director. As Lead Director of Cleveland Cliffs, the publicly traded Ohio company specializing in iron ore processing, Douglas, together with the CEO, enacted a complete business and financial restructuring. This elevated Cleveland Cliffs to the 2nd best performing stock on the Russell 2000.
Douglas was also a Managing Partner at Casablanca Capital, where he raised over $750 million in investment capital. While at Casablanca, Douglas was involved in 13D filings for Cliffs Natural Resources, where he replaced the entire board and installed a new CEO, and for Mentor Graphics, where he campaigned in support of the winning dissident slate. As the Co-CIO of Casablanca's event driven fund, Douglas achieved a 30% return.
While a Managing Director for Lazard, Douglas worked on a variety of projects as an acting board member of Lazard Canada and Lazard Middle East, and as the Director and CFO of Sapphire Industrials, an $800 million Lazard sponsored SPAC. Some illustrative examples of transactions he was involved with at Lazard include: ADIA's strategic investment in Apollo Global and Ares Capital management companies, the separation of Viacom from CBS, Carl Ichan's proxy contest against Time Warner, and the Kraft acquisition of Cadbury.
Douglas was a Managing Director of Dresdner Kleinwort Wasserstein, acting as head of Media & Telecom, and was a Managing Director for Wasserstein Perella, where he was active in all business lines of M&A and principal investments, as well as firm management. Douglas began his career in 1990 as an associate with Toronto Dominion Bank.
Douglas holds a Masters in International Affairs from Columbia University School of International & Public Affairs and a BA in economics from McGill University. He is a member of the Deepdale Golf club, core club, and a dual citizen of the U.S. and Canada. Douglas is fluent in English and French.
Corey Safran
Managing Director
Corey Safran joined IIP Holdings in October 2016 as a Managing Director. Corey has over 24 years of experience in capital markets, physical commodities trading and distressed corporate turnaround consulting.
From 2011 to 2016, Corey founded and was President of Mount Royal Consultants (MRC). MRC provided distressed companies, primarily in the commodities sector, with a strategic plan for capital raising and development planning, as well as management and board restructuring guidance. MRC acted as an advisor to its client companies management and board of directors, where leadership changes were necessary to succeed in development and future capital raises. Additionally, MRC worked with international technical, legal and financial professionals to resolve title, taxes, litigation, geopolitical and ownership issues.
From 2006 to 2011, Corey held the position of Executive Vice President for Vican Trading, where he led corporate strategic planning initiatives. Vican Trading's main business is the brokerage of primary and secondary metal, with gross sales of $200 million. Corey established corporate policy for Vican Trading relating to banking, risk management, international trade, environmental issues and internal compliance. He continues to consult for Vican Trading, whose business has grown to include offshoot companies in transportation and food brokerage.
Between 1993 and 2006, Corey held investment advisory and supervisory positions at BMO Nesbitt Burns and Merrill Lynch Canada, later acquired by CIBC World Markets. During this period, Corey was responsible for placing funds and providing advisory services to small cap companies for their business and capital markets strategy. At BMO Nesbitt Burns, Corey had supervision responsibilities for over $20 billion of capital and oversaw the firm's investment and compliance policies.
Corey received a Bachelor of Commerce degree from McGill University and has held licenses with the Canadian Securities Association for Investment Advisory and Branch Supervision.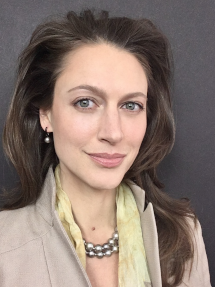 Kira Craft
PR director
Kira Craft provides strategic communications and public relations counsel to senior executives in public and private sector organizations that range from innovative startups to fortune 500 companies.
With over two decades of experience in communications design, Kira is known for her incisive, systems-based approach to B2B and B2C outreach, helping companies establish and increase their voice in competitive markets.
Kira began her career in the worlds of art, fashion and design, where she gained considerable experience in assembling and managing national and international alliances to meet various business objectives such as capital raising, product development, marketing and education.
Kira has helped fundraise for, create and grow successful interior and fashion design companies and has assisted prominent fine artists in elevating their brand potential, well as was a senior founding member of the Huffington Post Style section and FIT's Fashion Design MFA.
At IIP Kira draws upon her multidisciplinary understanding of social identity and cultural context to advise clients in industries including but not limited to technology, healthcare, infrastructure, security and energy.
Kira holds summa cum laude degrees from Empire State College (BA, Art and Communication) and Parsons School of Design (MA, Fashion and Culture Studies) respectively.