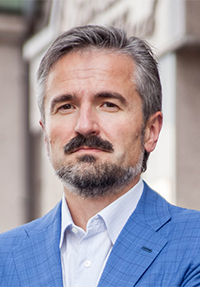 Sergii Nosenko
Founder and Senior Managing Director
Sergii Nosenko – Senior Managing Director of the company, head of Private equity, supervisor of European operations
He has been working for almost 20 years in an international financial holding company headquartered in France.
He has an extensive and proven business experience, he advised customers on management and development in more than 30 countries around the world.
He specializes in projects in the CIS and Eastern Europe
Sergii Nosenko is a graduate of the National Technical University of Ukraine "Kyiv Polytechnic Institute" with a master degree in computer science and computer-aided design. He earned a second master's degree in world economic relations management in the Ukrainian Foreign Trade Academy.
He is fluent in English, Russian, Ukrainian
Randal Stephenson
Senior Managing Director
Randal Stephenson is a Chief Executive Officer of IIP Securities LLC, a broker's company licensed by FINRA. Besides, he leads the company's office in New York and the practice of Investment Banking Advisory.
He has 25 years of experience as the bankruptcy and M&A lawyer, the head of a private investment fund and the investment banker; he effected more than 170 mergers and acquisitions and corporate financing transactions to the amount exceeding 40 billion USD.
He specializes in advising companies on mergers, acquisitions, purchases, sales, as well as procurement of capital, exclusive sale and denationalization of enterprises and assets, as well as privatization; he effected more than 100 transactions in this area. He has a special experience in the countries of the former Soviet Union and South America.
He earned an MBA degree from Harvard Business School, an honours law degree from Boston College Law School, and a bachelor's degree in economics from the University of Michigan. He was admitted to the Bar Council of New York, he holds licenses for trading in securities.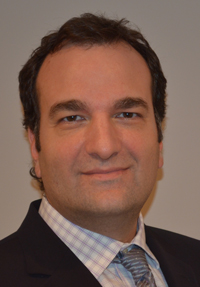 Corey Safran
Managing Director
Corey Safran joined IIP Holdings in October 2016 as a Managing Director. Corey has over 24 years of experience in capital markets, physical commodities trading and distressed corporate turnaround consulting.
From 2011 to 2016, Corey founded and was President of Mount Royal Consultants (MRC). MRC to provided distressed companies, primarily in the commodities sector, a strategic plan for capital raising and development planning, as well as management and board restructuring guidance. MRC provides advisory services to companies' management and Board of Directors where leadership changes are necessary to succeed in development and future capital raises. Additionally, MRC worked with international technical, legal and financial professionals to resolve title, taxes, litigation, geopolitical and ownership issues that required resolution.
From 2006 to 2011, Corey held the position of Executive Vice President for Vican Trading, where he led corporate strategic planning initiatives. Vican Trading's primary business is the brokerage of physical, primary and secondary, metal with gross sales of $200 million. Corey established corporate policy for Vican Trading relating to banking, risk management, international trade, environmental issues and internal compliance. He continues to consult for Vican Trading, whose business has grown to include offshoot companies in transportation and food brokerage.
Between 1993 and 2006, Corey held investment advisory and supervisory positions at BMO Nesbitt Burns and Merrill Lynch Canada, later acquired by CIBC World Markets. During this period, Corey was responsible for placing funds and providing advisory services to small cap companies for their business and capital markets strategy. At BMO Nesbitt Burns, Corey had supervision responsibilities for over $20 billion of capital and oversaw the firm's investment and compliance policies.
Corey received a Bachelor of Commerce degree from McGill University and has held licenses with the Canadian Securities Association for Investment Advisory and Branch Supervision.